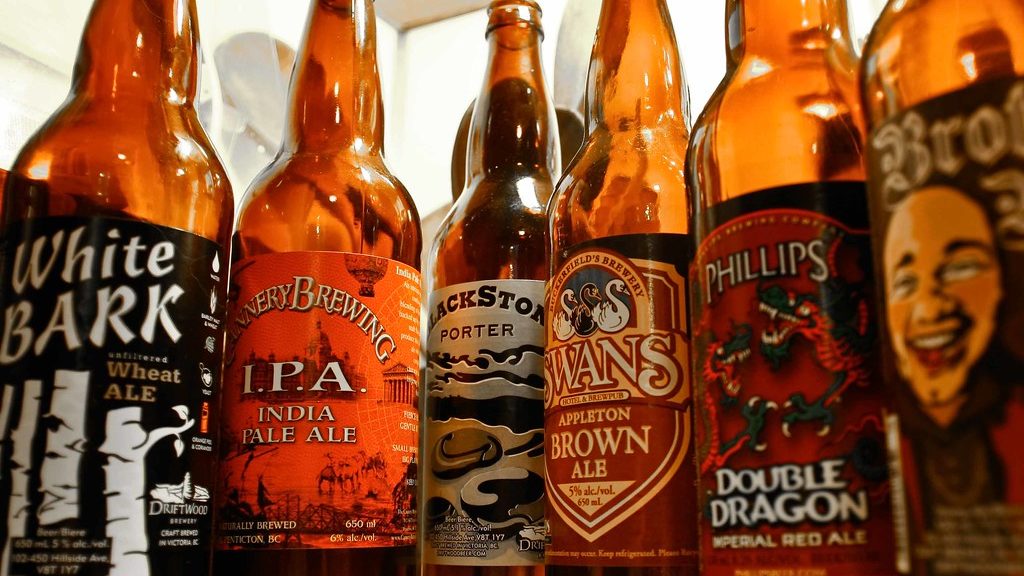 Best Brewery Tours To Enjoy in Wisconsin
Best Brewery Tours To Enjoy in Wisconsin
Wisconsin is home to some world-famous brewers. No, we're talking about the major league baseball team. Rich with strong European immigrant culture and access to the right natural resources, Wisconsin has grown to become something of a beer destination. There isn't a town or city in the state without local breweries cooking up a rich array of flavors. Brewery tours are a staple feature for these facilities and can offer a chance for home-brew enthusiasts and amateurs to get their lips wet with some of the finest lagers. Some brewing facilities even offer more in-depth experiences for a more technical, under-the-hood look at the company's methodology.
Without further ado, here are some of Wisconsin's go-to brewery tour destinations.
Capital Brewery – Middleton, WI
With more than 35-years of brewing experience, Capital Brewery is a bike-culture hub in Middleton, Wisconsin. It was established on the foundation of traditional German-style lager. The company offers private tours of its facilities and guest can peruse the brewery's operations where it crafts its six-time platinum award-winning Capital Blonde Dopplebock. It's also home to the best-selling IPA Capital Amber.
The business, located in a former Mazo Egg Factory building, features kettles from Hoxter Brewery in Germany and was founded in 1984. The company has won over 240 awards and was named "America's #1 Rated Brewery" in 1998 and secured the national title during the 2013 US Open Beer Championship.
The company capitalizes on its outdoor venue spaces with its Bier Garten and Bee Patio spaces, which normally attract more than 1,500 patrons each Friday over the summer months. During the winter months, the company opens its doors for guests to enjoy drinks in its Bier Stube and Grain Room.
Hinterland Brewery – Green Bay, WI
The Green Bay, Wisconsin-based Hinterland Brewery is housed inside a repurposed meatpacking warehouse and offers brewery tours of its facilities. Tour guides offer behind-the-scene stories and facts about the operation while you enjoy hand-crafted beers in a souvenir glass. The name "Hinterland" is a call to break out of the status quo of overly commercialized beer and experience something with heritage and depth. The name literally means "the land behind" in Germain.
Owner and founder Bill Tressler launched the brewery with his wife in 1995 in an old cheese factory. After nearly burning down his brewery, they packed-up shop, ordered a dumpster rental, and began converting the Green Bay meat packing plant into a state-of-the-art kettle room. Tressler was hooked into the beer-crafting world while traveling across the nation as a musician. He said during his trips he would pore himself in Beer, The Magazine editions. Hinterland beers are served at the brewery's affiliate restaurants known as the Whistling Swan Inn. There are locations in Fish Creek and Green Bay, Wisconsin.
Lakefront Brewery – Milwaukee, WI
Launched in 1987 in Wisconsin's Brew City, Lakefront Brewery features craft beer made in Milwaukee, brewed for the world. The brewery located on North Commerce Street near the Milwaukee River has become something of a landmark in the city.
The company offers three types of tours of its facilities including its famous daily tours featuring a 45-minutes experience full of facts, lore, jokes, a souvenir pint, and, of course, two pours.
Lakefront's technical tours offer three hours geared toward the sharpest beer enthusiasts. The tour is led by experts and dives into Lakefront's methodology and equipment. Guests get to experience mind-blowing food and brew flavors, and access to exclusive merchandise.
For those unable to visit in person, Lakefront's website also provides virtual tours with 360-degree viewing of its entire facility. There are interactive hotspots where viewers can access information boxes that fill you in all of the details.
Milwaukee Brewing
Hunkered down in Milwaukee's Historic Third Ward shopping district, Milwaukee Brewing Company (MBC), was launched in 1997 on the principles of using the best local ingredients and suppliers. The brewery expanded a decade later with the addition of its 2nd Street packaging facility. MBC employs environmental, green-minded practices and processes in its brewing. This includes an integration of traditional and non-tradition methods to reduce water usage. The brewery also has explored ways to reduce energy usage for heating its kettles and reduce its carbon footprint by ordering ingredients over sustainable distances.
The company offers two tiers of tours of its operation — its public tour and its Sunday tour. All tour guests get to sample experimental and staple MBC beers throughout the experience. The public tour lasts about an hour and participants are led through MBC's industrial brewery site. The Sunday tour brings a more in-depth, technical approach to the tour experience and lasts 90 minutes.
O'so Brewing – Plover, WI
Since 2007, Plover, Wisconsin's O'so Brewing has been delivering hand-crafted beer selections in central Wisconsin. Founded by Marc Buttera and Bart Peterson, a college passion for craft beer poured over into a business venture which now is producing a varied lineup of more than 230 unconventional beers and names. These flavors include West Coast Pale Ale and Black Cocker Bock.
O'so's brewery has a capacity to produce roughly 280 gallons of beer per batch, two batches a week. One-hour tours of the facility are available on Saturdays with timeslots beginning at 2, 3, and 4 p.m. All proceeds from all tours are donated to a different charitable cause each month.
Pearl Street Brewery – La Crosse, WI
Pearl Street Brewery, located in the old industrial Rubber Mills business center in La Crosse, Wisconsin, is a dream craft startup with now more than two decades in the craft beer space.
La Crosse is a historically rich beer town, with more than 160 years of beer heritage to pull from. The brewery crafts its famous D.T.B Brown Ale, El Hefe Bavarian Hefeweizen, Java Lava Coffee Stout, Linalool IPA, and a constantly growing portfolio of flavors.
The brewing journey at Pearl Street Brewery began with a father and son in a 1984 Eagle Wagon driven from Colorado with a trailer full of brew equipment. Once in La Crosse, it took 14 months of demolition, construction dumpsters, design, and building, but the aspiring brewers were able to kick on their kettles days before the turn of the century, in December 1999.
Pearl Street Brewery fans and interested parties can tour the brewery on the first Saturday of each month at 2:30 and 4:30 p.m. timeslots. The tours include a souvenir PSB pint glass, one free fill, and BOGO vouchers for local bars and restaurants.
There you have it. Breweries across the state, are owned by passionate craftsmen and entrepreneurs hungry to push the envelope in the industry. With a city like Milwaukee being affectionately known as America's "Brew City," you know the competition in Wisconsin for high-quality beer and customer experience is going to be peak. Tours are an incredible chance to get a closer look at this art form, sample a few beers, and spend a fun, light-hearted hour or two in town with friends.